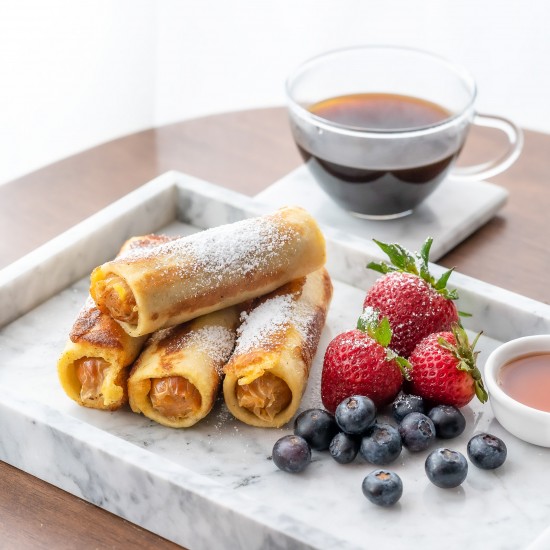 French Toast Sausage Rolls

10 mins

6 SERVINGS
INGREDIENTS
1 pack Sadia Smoked Hotlink Chicken Sausage
6 slices white bread fresh sandwich bread
2 large eggs
3/4 tbsp milk
1 tsp vanilla essence
1/4 tsp cinnamon ground
1 1/2 tbsp butter unsalted, for frying
METHOD
In a large bowl, combine eggs, milk, cinnamon and vanilla essence. Set aside.
Pan fry Sadia Smoked Hotlink Chicken Sausage for 3 minutes, then set aside.
Roll each slice of bread flat with a rolling pin then cut off the crusts, carefully.
Place a sausage at the end of each slice of bread and roll it up. Dip the roll up into the egg mixture then pan fry in a buttered skillet on all sides until golden brown, about 4 minutes. Repeat with remaining ingredients.
And breakfast is ready! Serve with maple syrup.
Smoked Hotlink Chicken Sausage
Popular Recipes